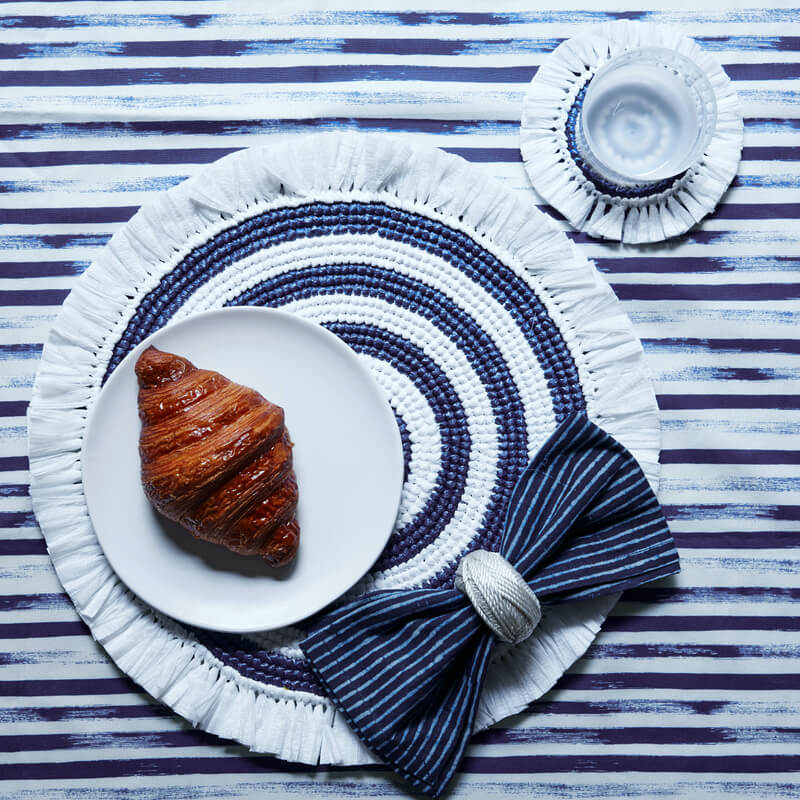 WEAVE YOUR MAGIC
Get your table popping with color and texture! Eye-catching colors, the power of a bold stripe, and the fun of fringe all combine in our Woven Collection.
Taking its color cues from far-flung destinations like Amalfi, Mexico City, St.Tropez, and Santorini, the vibrant Woven Collection sets a festive tone anywhere, anytime. Dress your table in a single color scheme or have fun mixing and matching colors and textures in a fresh fun tablescape – anything goes!
The high-impact Woven Fringe and Woven Rattan placemats and coasters work perfectly for a weekend brunch, al fresco luncheon, or sizzling evening soiree. Just add colorful cocktails and a great playlist to get a party started.