Travel from Home Collection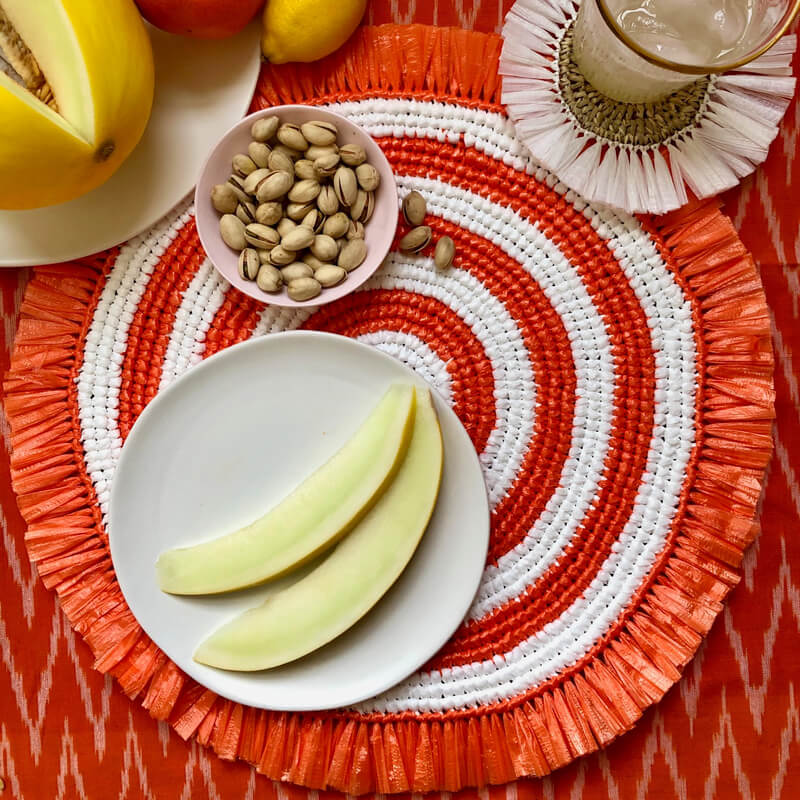 TRAVEL FROM THE COMFORT OF HOME
Jet-setting might be out of the question right now, but you can get your travel fix from the comfort of your dining table. Next time you are setting the table, look to these suggestions to satiate your wanderlust.
Consider bright colors of Mexico on your tabletop with fringed placemats and rattan coasters in a different hue.
If it's white sand beaches you miss, channel their color palette and add sea-inspired objects to your home decor.
Create a dazzling tablescape with beaded placemats, coasters and coordinating napkin rings that channel the detailed artwork of the Maasai people.
Travel the world with these creative tablescapes. No passport required.