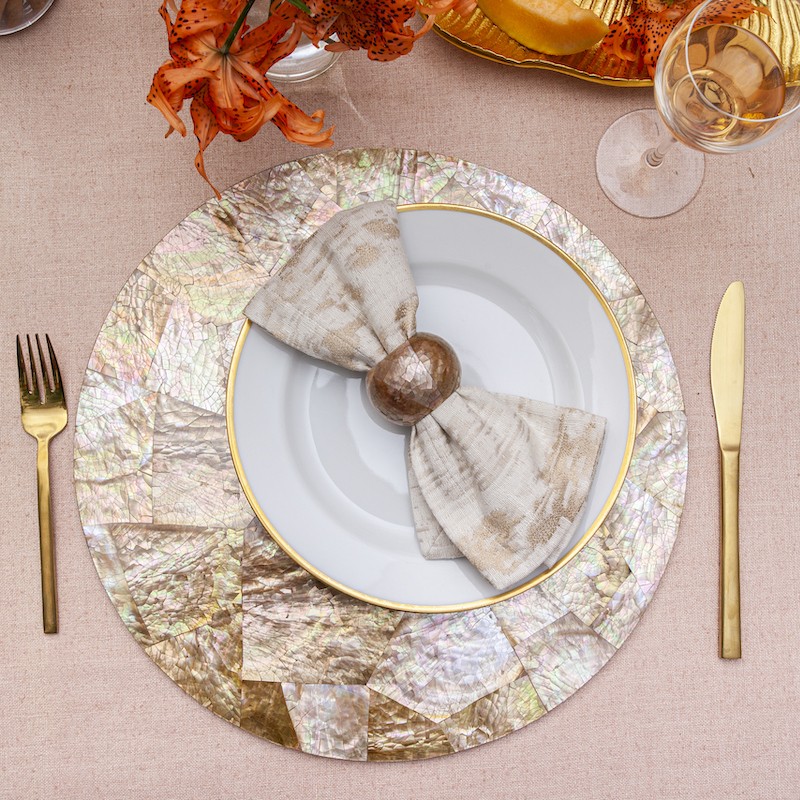 SHELL CHIC
The elegant Shell Collection features shells that are artfully arranged to form graphic patterns of mesmerizing depth and dimension.
The variation of natural texture and pattern brings unique beauty to these modern and chic placemats and coasters. Shells in a full spectrum of hues found in nature—blue, grey, green, white, blush, and rose —are all part of this kaleidoscope of color and pattern.
The intricate detail, geometric shapes, and luminescent quality that beautifully catches the light make each piece in the Shell Collection captivating to the eye and a striking conversation piece.