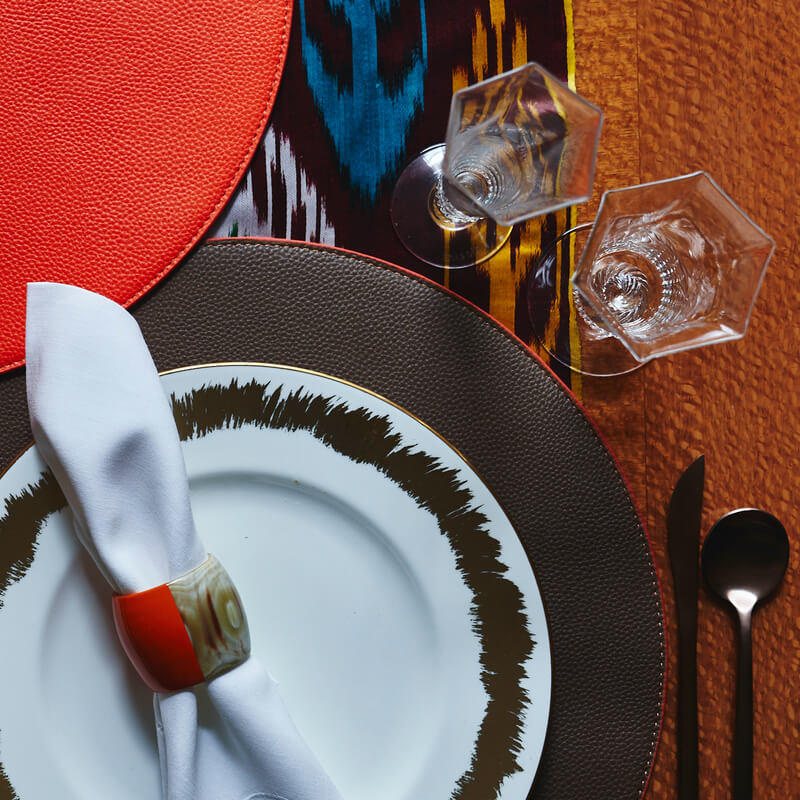 ANY WHICH WAY IS UP
Color sets the tone for any dinner party and our Reversible Placemats let you transform your tablescape with a quick flip.
One side features a bold confident hue that gives off a fresh, modern look – vibrant blue, cherry red, inky black, vivid yellow, or bright orange. The other side offers an understated palette that sets a more sophisticated mood in deep burgundy, calming taupe, subtle cream or crisp white.
The Reversible Collection placemat is a fun and creative take on a home decor staple.