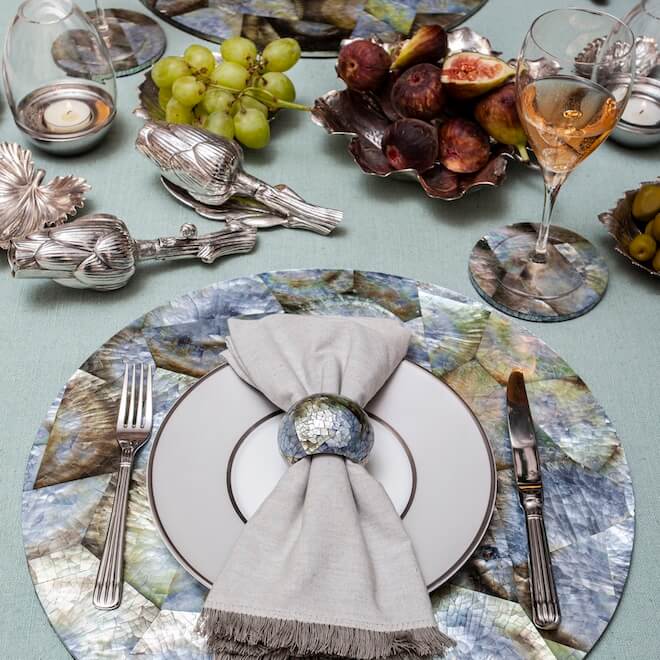 NEW YEAR, NEW STYLE
Welcome the New Year with modern luxury and elegance! Our New Year's table settings help set the tone for your holiday dinner party and encompass every New Year's decorating style.
Glam up your gathering with shimmering Split Reversible placemat in silver and blue hues. Evoke the elegance of a black tie soiree with Sparkle Placemat and coordinating Sparkle Napkin Ring. The strong silhouette and festive look make them a versatile statement piece that instantly dresses up your home decor.
Our Pearl Placemats in black, rose and white as well as Celestial Placemats are the real showstoppers and everything you need for your holiday entertaining. Combining modern luxury, natural beauty, and artisanal craft, these placemats will have your guests mesmerized! Add Pearl Cuff napkin rings (pearls go with everything) and toast the year ahead!