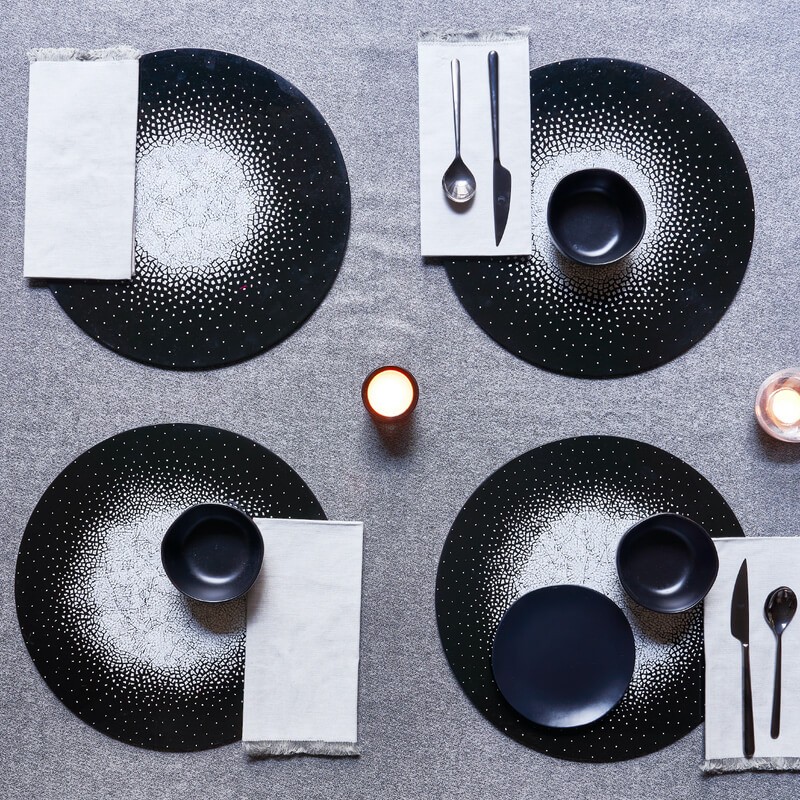 MAD ABOUT MONOCHROME
Influenced by the works of the French designer Jean Dunand in the 1920s, the headline act in our Monochrome Collection is Cosmos. Travel through space and time with this design, evocative of an explosion in the cosmos.
Reviving the art of hand-done eggshell marquetry, cracked eggshell pieces are meticulously adhered to a lacquer surface, fitting in like puzzle pieces. The resulting effect is a graphic pattern of mesmerizing depth and dimension. Each piece is one-of-a-kind with subtle variations in pattern.
Paired with the elegant Three-Ring Pearl Napkin Ring or White Pearl Napkin Ring, this tablescape is sure to be out of this world.