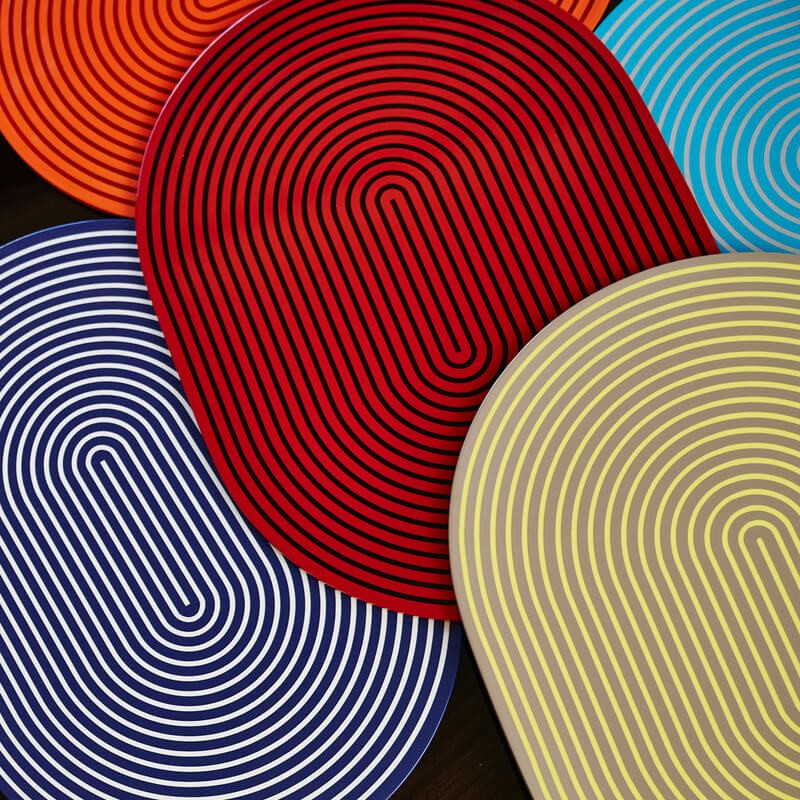 LOVE THE LACQUER LOOK
Unexpected and decidedly modern, our lacquer table accessories are a striking addition to your home decor.
Art and design influenced the creation of our Lacquer Collection. Inspired by the bold colors of Pop Art and geometric shapes of Art Deco, the coordinating Lacquer placemats, coasters and napkin rings are rendered in vivid, contrasting color combinations paired with sleek curvilinear stripes.
Our sleek lacquer trays offer endless possibilities for use and are an everyday staple. As functional objects of beauty, our lacquer tissue box covers seamlessly fit in and elevate any decor.
High gloss lacquer and geometric details offer a luxurious feel with a cool, contemporary twist.