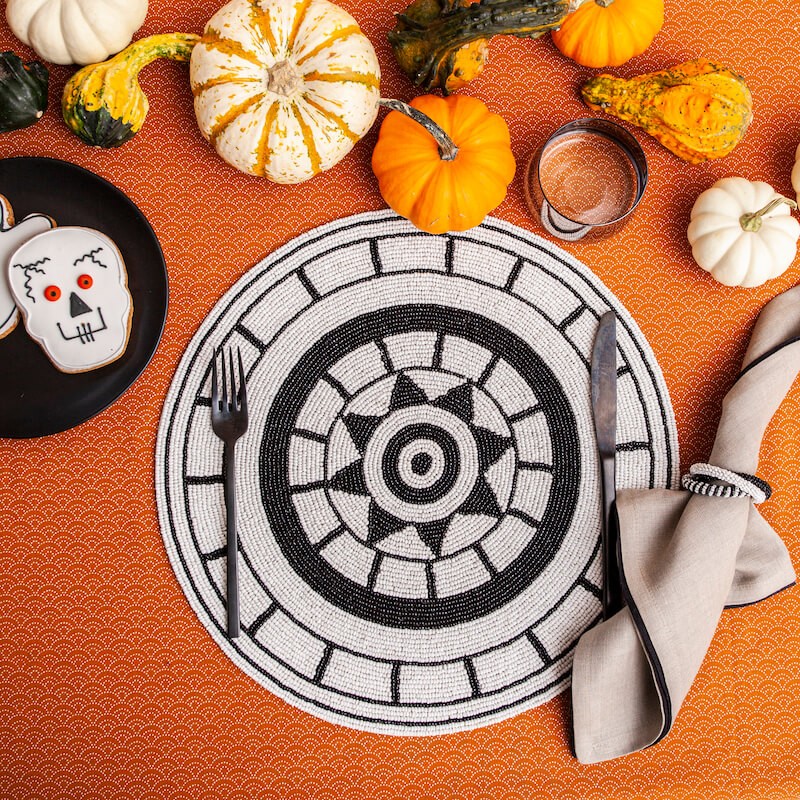 BOO-tiful Halloween
Whether it's trick or treat you're looking for, we have you covered this Halloween.
Want to host a party that is graphic without the gore? Embrace the Halloween spirit by setting a chic table in black and white with Geo placemats. We love this "chic meets spooky" vibe!
Delight your family and friends with a wickedly enchanting table set with brightly colored Sprinkles Placemats and Woven Fringe Placemats along with mountains of sweets, savories, and pumpkins for a happy Halloween feast.
The best part? We let our favorite, year-round dining essentials do all the heavy lifting. With just a few festive tweaks, each piece is transformed into something sublime, spooky, chic, and impossible to forget.