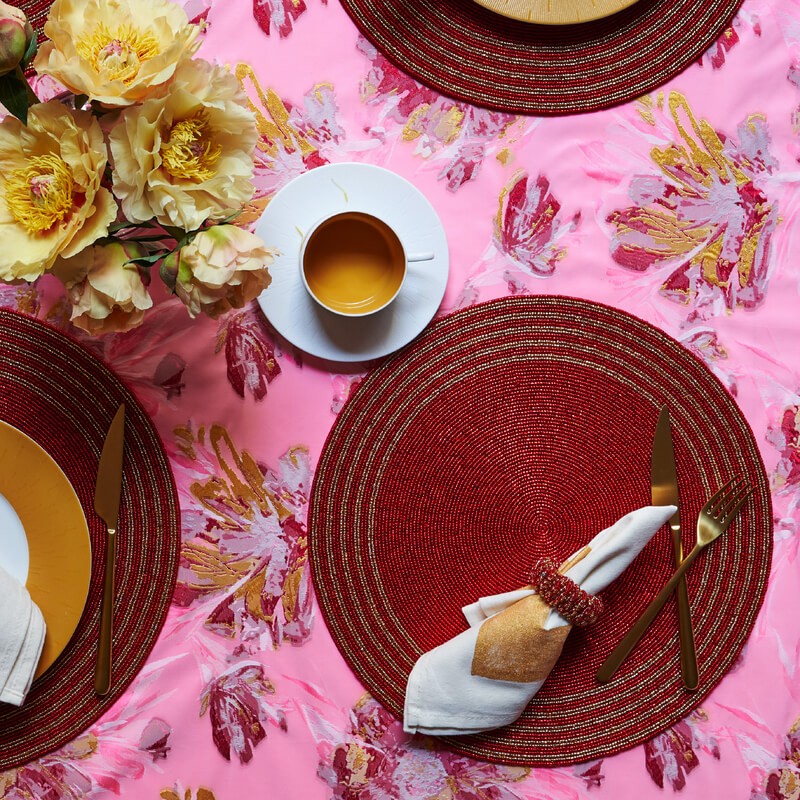 GLAMORIZE YOUR FESTIVE TABLE
Celebrations call for a sparkle! The beaded Sparkle placemats and Graphic Sparkle placemats are a sophisticated way to add extra dazzle to your festive table setting.
The chic glimmer of petite beads, paired with graphic pop of circular stripes or bands, creates an intriguing dynamic tension and excitement. Pair the Sparkle placemat with a coordinating Sparkle Napkin Ring.
The elegant Pearl Cluster Napkin Ring beautifully compliments the Graphic Sparkle placemat. Jazz up your home decor and entertain in style this festive season.