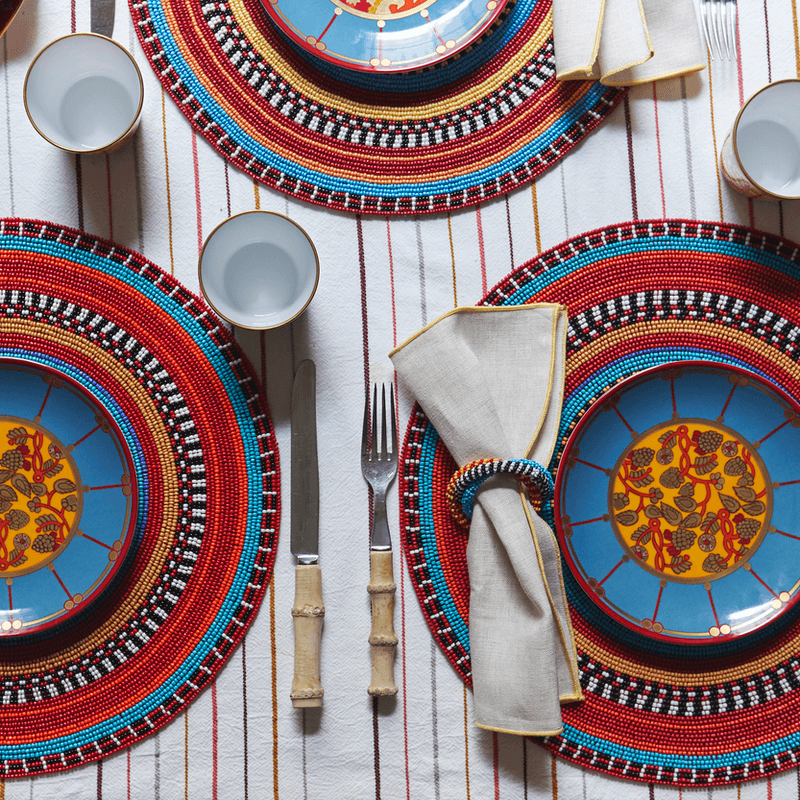 BEADED BEAUTIES
Elevate the everyday with exotic elements that transport and enliven. Travel and world cultures inspired our Beaded Collection of placemats, coasters, and napkin rings, which are like colorful jewelry for your table.
The Beaded Collection is reminiscent of the vibrant color combinations and intricate patterns of jewelry crafted by the Maasai Tribe in Africa. It is also inspired by geometric designs of the Byzantine tilework and architecture of Istanbul.
Alternatively, choose a classic placemat style with a graphic pop of colorful circular bands.
The Beaded Collection offers a sophisticated way to add extra dazzle to your table with a travel vibe.